Warning: Evidence of seething tech envy coming in 5...4...3...2...)





Gimme-gimme-gimme-gimme!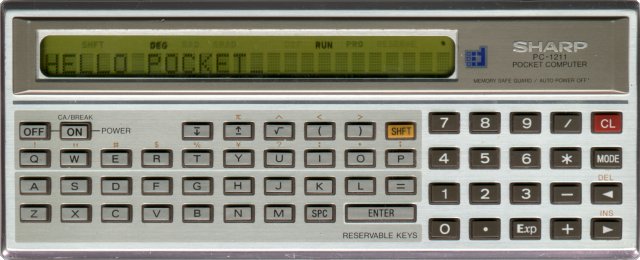 I have to admit that I've got it bad. See, way back in the mid-80's, while an intern at IBM, I saved up and got a Sharp PC-1211, one of the very first handheld computers. I got the printer, which it snapped into. I had to program it in BASIC, it had a whopping 2K of memory (!) and it was amazing. An early model, it was more of a handheld computer than a personal organizer, but the capabilities of this machine, at the time, were amazing (See The Evolution of the PDA by Eric Koblentz).


I could see a glimpse of the future...and I had it in my grubby paws. I used it as a calculator and to calculate my checkbook balance, among other things. Small potatoes, by today's standards. But, God was it fun! The OQO Model 02 and other microcomputers of today go far to help people be incredibly productive, while giving people access to the Internet.

Very cool.


Please be expecting more tech envy. I can't help myself.